Cupar

La Scala
Bonnygate / West Port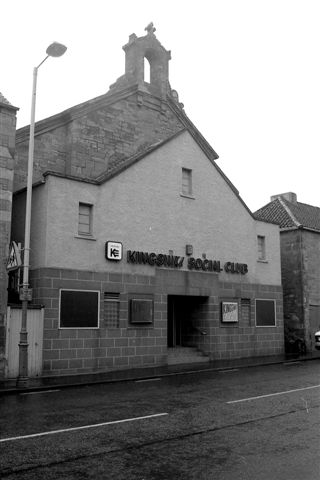 Opened circa 1920 in old Boston UP church of 1849 (arch. J Dick Peddie). The balcony was stepped,
and the projection room was squeezed under the balcony.
Became a bingo hall in 1976; this closed in 1990 and the building is now demolished.
Picture above c1985 courtesy of Paul Francis.
Images below, c.1956, courtesy of George Millar.