Gaiety / Victoria
Victoria Road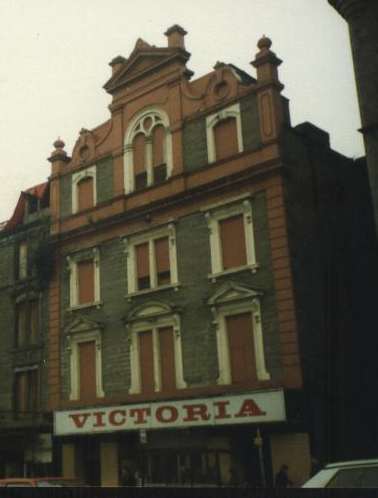 Picture above c.1989, courtesy of Donald Kirkbryde.
Opened in 1887 as a variety theatre. Altered April 1903 by architect W Alexander, at which point it sat 960. Cine-variety and film seasons from May 1909. Sold to RC Buchanan in 1910. Sold to Victoria Cinema Ltd, and renamed, October 1915. Reverted to cine-variety in early 1930s. Sound equipment fitted in 1935. Sold to JB Milne at some point around 1935.
Closed after being condemned, 1989. Demolished.
1952 images below courtesy of George Millar:
Unless otherwise specified, all photographs and other material copyright (c) 2001 - 2020 Gordon Barr and Gary Painter.
All rights reserved. Permission for use elsewhere normally granted, but
please ask first
!
No attempt is made to infringe any existing copyrights or trademarks. Please
contact the editors
in case of any queries.