The La Scala opened in December 1913, originally seating about 600. The auditorium was largely stadium in style, with narrow slips leading to the screen from the rear stalls. A tiny balcony consisted just of 5 private boxes, while films were projected from the back of the stalls. The original screen was 20ft x 15ft, surrounded by a curved proscenium.

Talkies were shown from 1930, and the cinema continued largely unchanged until the early 1980s, when the building was split to create a snooker hall on a newly created upper floor, and a small cinema at the rear of the building.

The cinema closed in 1984, but snooker continued, accompanied by amusements, until the 1990s.

La Scala was
C(s)-listed
by Historic Scotland in 1993. Of the original features, at the time of writing, only portions of the ceiling decoration and some stained glass windows on the facade were known to survive.
Sadly the plans described on
www.lascala-cinema.com
for a possible re-opening and use of the building as a community resource and cinema have come to nothing, and planning permission was recently granted for a change of use for restaurant/entertainment use, and work began on the conversion for this in August 2006. The building re-opened as the pub
The Logie Baird
on Wednesday 11th of April 2007.
Many thanks to Phil Worms for his photos and assistance.
References
Clyde Coast Picture Palaces, Peter, 2000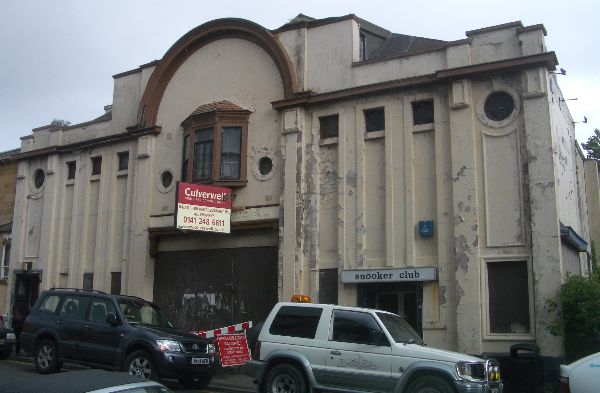 Tower Cinema
Colquhoun Square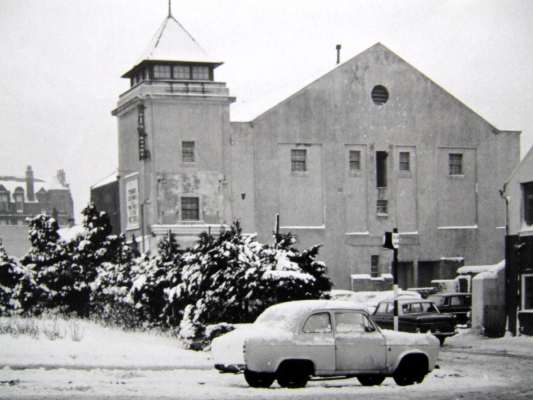 Opened 7.9.27 by John Maxwell Brown. s. 809. Sold to ABC, 1932.
Cl. after damaged in storm, 1.68. Dem. 1973.
Image courtesy of Bruce Peter.
Picture Palace / Electric Picture House / Plaza
John Street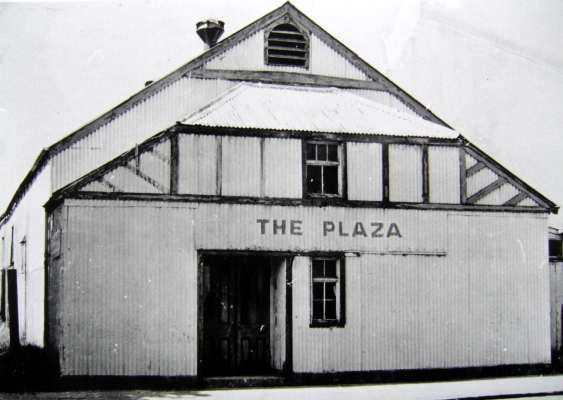 Opened March 1911 in purpose-built metal and wood shed. Renamed, 14.4.13. Cl. 1926.
Converted to Plaza Ballroom. Demolished, late 1960s.
Image courtesy of Bruce Peter.