Auchinleck Cinemas

Picture House
95 Main Street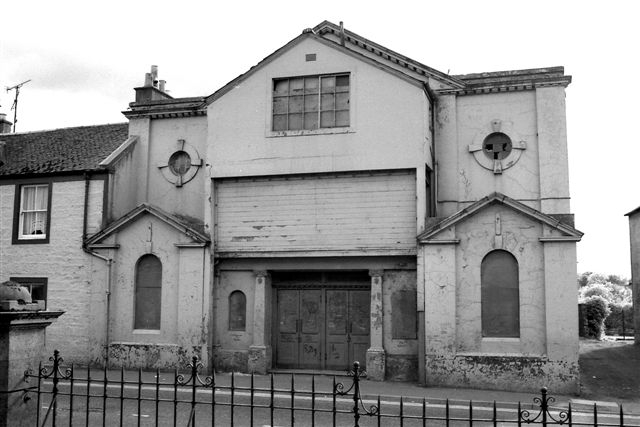 This opened in the later 1920's. It had a proper balcony and separate foyer, with a total of 1200 seats. The cinema side was equipped with Kalee 19's and Westrex sound system, and was also fully equipped for theatre use. Entry to the projection room was via the back row of the balcony through a door on the left side (facing screen). The projection room was small and cramped, as it also contained lighting for theatre productions.
Closed in late 60's as a cinema due to lack of patronage, the stalls were cleared and refitted with tables and chairs to become bingo hall in 1970. The balcony and projection room remained "as was" when the place was converted, but the stage had been totally redone for bingo. The bingo company failed and by late 78 the place was left derelict. Demolished 2000.
A view of the rear of the auditorium is available
here
.
Information courtesy of John Millin.
Photos courtesy of Paul Francis, taken June 1985.
Unless otherwise specified, all photographs and other material copyright (c) 2001 - 2020 Gordon Barr and Gary Painter.
All rights reserved. Permission for use elsewhere normally granted, but
please ask first
!
No attempt is made to infringe any existing copyrights or trademarks. Please
contact the editors
in case of any queries.