Inverkeithing

Majestic
3 Boreland Road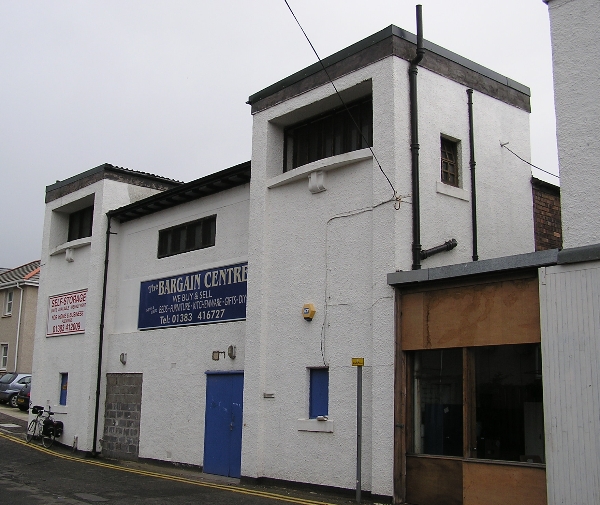 Photo courtesy Harry Rigby. Additional photo here.
Information and other pictures courtesy of Rose Brown.


Opened c.1918 by Mr & Mrs Lamb. Cinema was closed for 7 weeks and heavily modified for sound in April 1931. Seating was then for 750, with sound from BTH.



"A complete transformation has taken place in the building and everything is arranged along up-to-date lines. The general colour scheme is orange and blue. There is seating capacity for 750 persons. The drop seats, which are upholstered in orange corduroy, have special fittings and are bolted to the floor. The walls are tastefully decorated and the ceiling has been covered with Celotex to ensure good effects. The stage area is draped with orange curtains and there is a tastefully coloured arrangement of footlights. The floor has been linoleum covered and the passageways have been laid down with cork to ensure silence. Nothing has been overlooked and there are three emergency exits in the main hall.


Closed around 1960; now a warehouse.



1950s Exterior

Rear Facade

1957 Programme
P1

1957 Programme
P2

1959 Programme

Unless otherwise specified, all photographs and other material copyright (c) 2001 - 2020 Gordon Barr and Gary Painter.
All rights reserved. Permission for use elsewhere normally granted, but
please ask first
!
No attempt is made to infringe any existing copyrights or trademarks. Please
contact the editors
in case of any queries.