Kelty Cinemas

Gothenburg Picture House
Main Street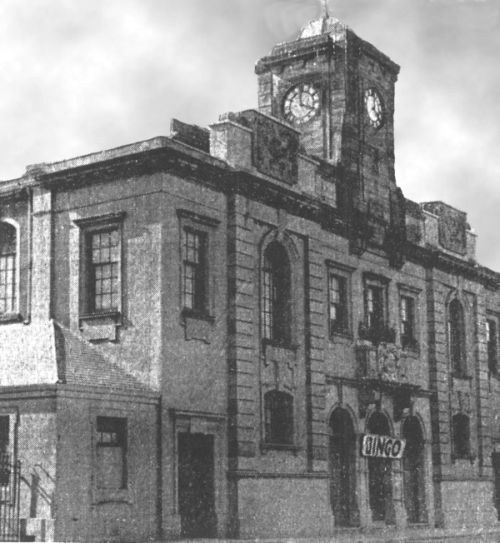 1976 View

Built in 1910 as the Gothenburg Public Hall but was soon converted to showing films when it became the Gothenburg Picture House. A clock tower was added in 1925 as a gift to the people of Kelty. The interior had a barrel vaulted ceiling and a horseshoe shaped balcony.

The cinema closed in the 1960s and was later used as a raincoat factory until about 1975, when it was demolished to make way for council flats.

Photos, information and other items courtesy of Steve Lynch.
Regal
Main Street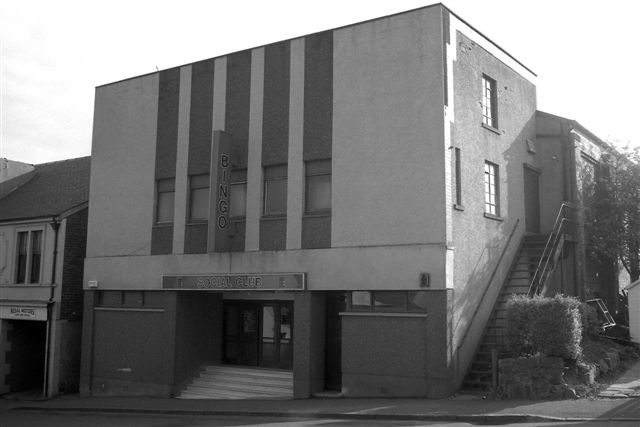 Purpose built hall opened in the late 1939, with seating for 1,000.
The architect was Lawrence Anderson Rolland.
Closed in the 1970s for bingo. Demolished 1990s; the site is now a small Council office and carpark.
Photos courtesy of Paul Francis; additional pics here and here.
Unless otherwise specified, all photographs and other material copyright (c) 2001 - 2020 Gordon Barr and Gary Painter.
All rights reserved. Permission for use elsewhere normally granted, but
please ask first
!
No attempt is made to infringe any existing copyrights or trademarks. Please
contact the editors
in case of any queries.