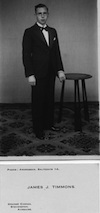 First manager, James J. Timmons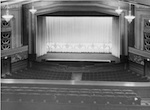 Auditorium, view to screen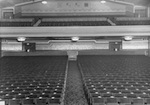 Auditorium, view to rear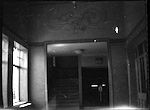 Foyer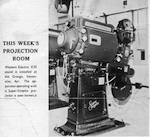 1940s trade magazine

Description from Ideal Kinema Magazine, April 1939:
Archive images courtesy of Michael J. Timmons



Grange, Stevenston

On Commanding Corner Site

Artistic Interior Decoration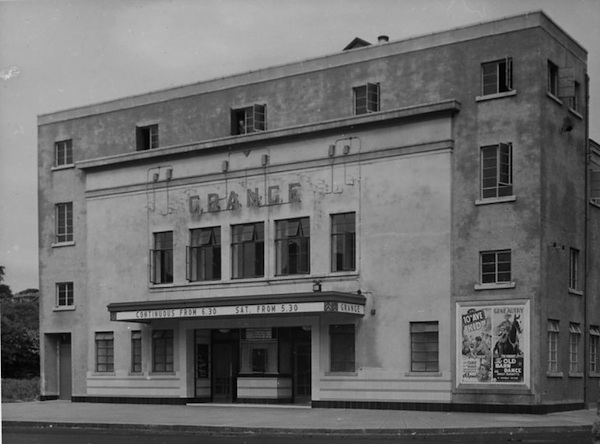 One of the best examples of the modern provincial kinema is provided in the Grange at Stevenston, Ayrshire, where the promoter, Harry Kemp of Saltcoats, controls four other theatres.
Over-elaboration in the front elevation has been avoided by the architects of the Grange, J Fairweather and Son, 182, Trongate, Glasgow, whose design, pleasing and cheerfully modernistic in conception, at the same time is essentially utilitarian.

Situated on a corner site and facing the main road through Stevenston, the kinema is in a commanding position with facilities for easy approach. The building is erected on an oblong site, the exterior being finished in rough stucco with red asbestos tiles. A large illuminated marquee provides shelter for patrons booking seats, over whih the kinema's name is picked out in neon lights set inside an ornamental pattern, also of neon.
Double glass panelled entrance doors are set on each side of a centre paybox fitted with Automaticket machines, and provides admittance to a spacious foyer which leads directly to the stalls and balcony. The foyer is tastefully decorated, all doors and woodwork being in light and dark walnut, illumination being provided from decorative glass fittings fixed to the ceiling; 1,200 comfortable seats are provided.

The auditorium is modernistically decorated, the general tone being buff with a walnut dado. Above the dado is a plastic pattern in gold and brick red relieved by a green band above. The ventilation and air-warming grills on either side of the proscenium arch are decorated in gold and red brick to match. The proscenium itself is decorated with a gold centre section with brick-red and buff strips to match the general tone, and having the plastic pattern repeated around the outer edge. The stage furnishings, which were supplied by Hall and Dixon, comprise velour curtains and stage draperies, all trimmed appliqued satins. Ornamental panels round the lower exit doors depit Greek or Roman scenes, forming a mural decoration.
Above these doors are the ventilation grills for the supply of either warmed or cooled arir to the auditorium; other heating is derived from the usual unit heaters.

Lighting for the main illumination is from suspended chandeliers, six being used in the ceiling with three smaller units beneath the balcony and individual units at intervals down the side gangways, a safety lighting system being installed in case of mains failure.
The spacious projection box is fitted with two Super Simplex machines on Simplex pedestals, and Magnarc arc lamps fed from a Westinghouse metal rectifier. Western Electric K 30 Mirrophonic system provides the sound and non-sync reproduction. A Strand dimmer panel controls the stage and auditorium lighting, with the controls conveniently placed for operation, together with the curtain motor control switches. Tudor Accumulator Co. supplied the safety lighting batteries.