Whitburn Cinemas

Miners Welfare Hall
Station Road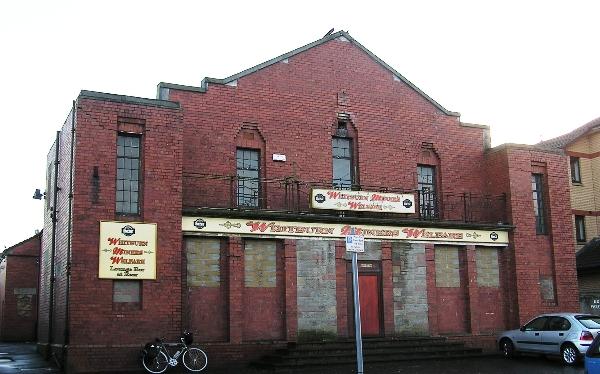 Listed in 1950 KYB with 619 seats; no longer listed by 1962.
Photos courtesy of Harry Rigby.

The other Whitburn cinema, the Picture House in West Main Street, was used as a supermarket in the 1960s.
It has since been demolished.


Unless otherwise specified, all photographs and other material copyright (c) 2001 - 2020 Gordon Barr and Gary Painter.
All rights reserved. Permission for use elsewhere normally granted, but
please ask first
!
No attempt is made to infringe any existing copyrights or trademarks. Please
contact the editors
in case of any queries.