Invergordon


Town Hall / Playhouse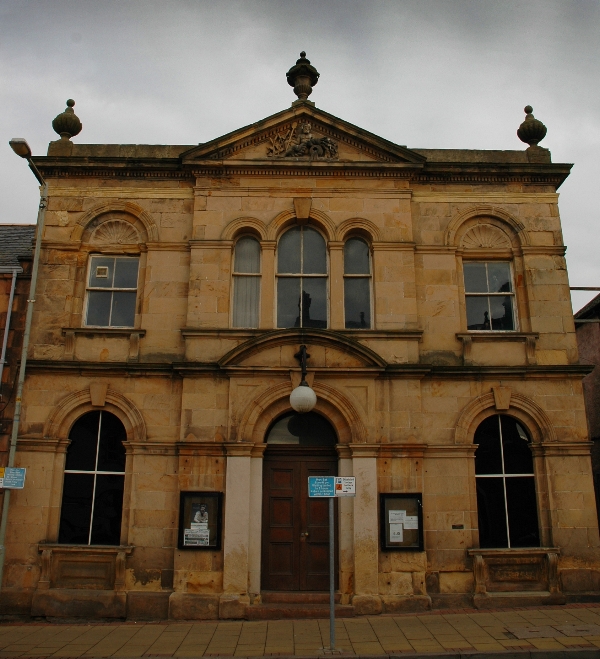 Early film shows in Town Hall, built 1871 by architect William Joass.
Converted into cinema by Invergordon Picture House Company (AB King), 1934.
Architect Alexander Ross and Son. to seat 500. Part-week bingo from late 60s. Films ended, 29.4.84.
Converted to Arts Centre, 1988. B-listed.
Photo courtesy John McNaught and Wendy Sanders.

An archive photo of the building as the Playhouse can be seen on this external website here.