Eden Court Theatre
Bishops Road
http://www.eden-court.co.uk/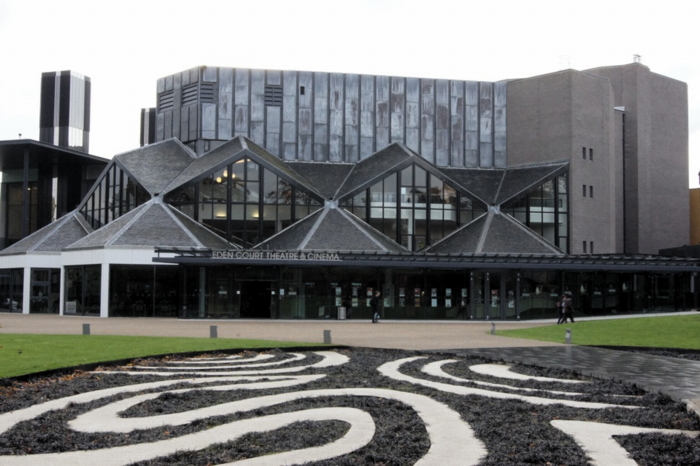 The main theatre, dating from 1976, seats around 800, and is now named the Empire Theatre, after the former Central Hall PH.
The 1976 building was designed by Graham Law and James Dunbar-Nasmith
The two cinema screens, added in 2007 by Page/Park, are named after the La Scala and the Playhouse.
The complex is now a Category A listed building.

Photo prior to the 2007 extensions courtesy Norrie Mcnamee here.