53, Glasgow Road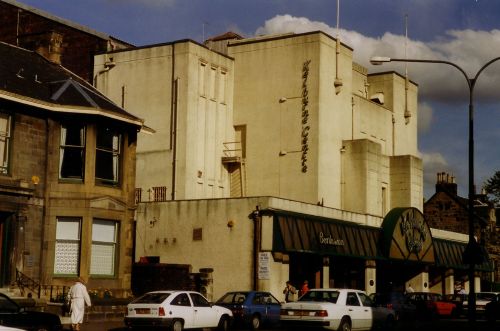 Photo c1993 courtesy Chris Doak


Opened 1933 by AB King seating 1,784. Run by CAC. Tripled, 1976. Closed 1997.
Fire in 1998, then demolished. Exterior photo here c1993 courtesy Norrie Mcnamee.

Additional archive photos of the now-demolished Kelburne Cinema available here, courtesy of Andy Simmonds.

Interior shots of the Kelburne undergoing subdivision in the mid 1970s can be seen here, thanks to Derek Mathieson.



1960s interior shots courtesy of Alex Braid.