Rutherglen Cinemas

Vogue / Odeon

60 Main Street, Rutherglen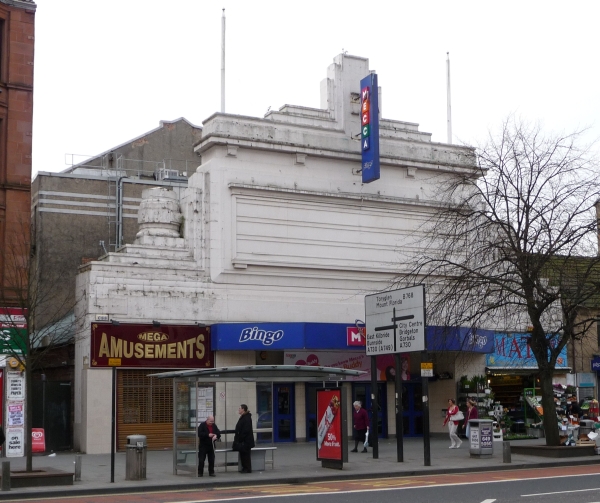 A James McKissack design, the Vogue opened in January 1936, and seated 1,750. Bought and renamed Odeon in 1936, it remained a cinema until 1974. Since then it has been used for bingo.



Exterior photo from 1993 here, courtesy Chris Doak.

Now a C(s) listed building.

Green's Picturedrome / Cinema
Stonelaw Road, Rutherglen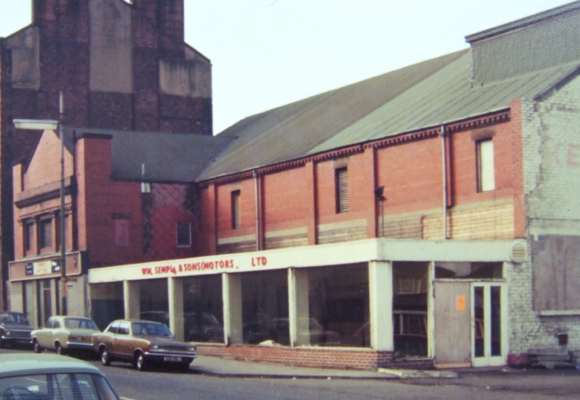 Image courtesy of Bruce Peter
o. 1914 by Green's. Arch. John Fairweather; s. 920. Renovated and renamed, 4.36. Cl. 3.59. Dem. 1985. Image of the plans of the original 1914 building here, courtesy of Chris Doak.

Grand Central
Main Street, Rutherglen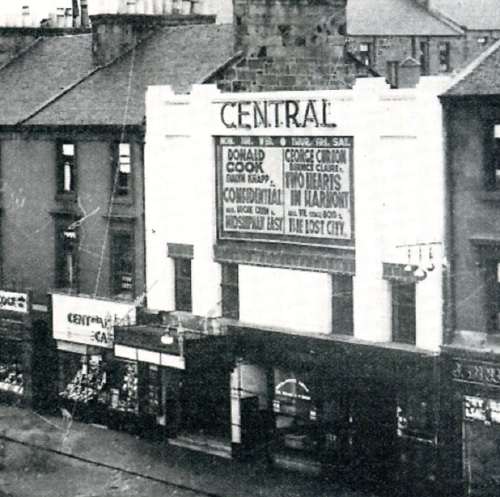 Opened on 17th March 1921 for Grand Central (Rutherglen) Ltd, to plans drawn up by S. Adams - an architect about whom nothing else appears to be known. Seating was provided for 950. The Rutherglen Reformer reported the opening programme to include the silent drama Wolves of the Range, whilst musical entertainments were provided by baritone Mr Powell Edwards, of the Beecham Opera. A lack of funds meant that the extensively tiled facade was not completed until two years after the opening, and the narrow hall proved both leaky and incapable of being adapted to Cinemascope. Closure came in December 1957, by which time Rutherglen was well-served with larger, better appointed cinemas nearby such as the Vogue/Odeon and the Rio.








Electric Picture Palace


Stonelaw Road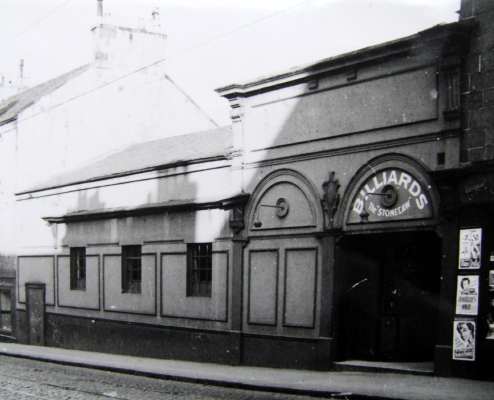 o. 3.2.11 by Rutherglen El. Th. Ltd. s. 600. Cl. 1930. Billiard hall. Dem. C. 1968.
Image courtesy of Bruce Peter



Rio


King St / Glasgow Road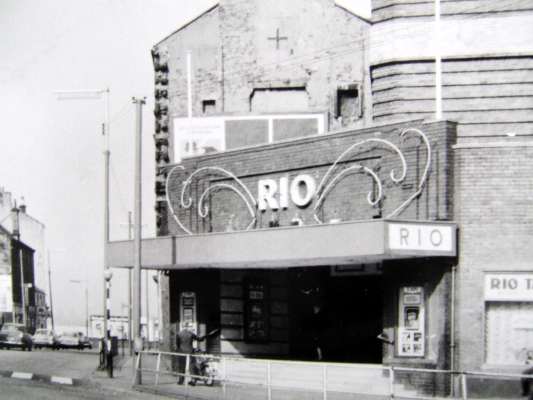 o. 23.9.35 by Suburban Pictures Ltd. Arch. Cowiesons. s. 2,017.
Sold to P. Crerar, 5.36; sold to CAC, 6.38. Cl., dem. 1971 for road building
Additional image of the auditorium block here.
Images courtesy of Bruce Peter