Tranent Cinemas



Winton Cinema


High Street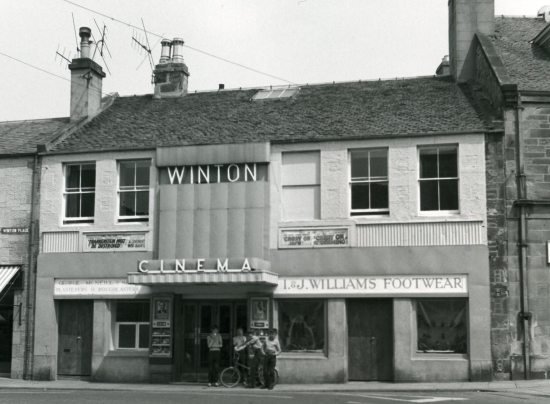 Opened 1921; closed 1960s. Part-time cine-bingo until 1972. Warehouse for a while, now a church.
Picture above courtesy of the Scottish Screen Archive / Cinema Theatre Association.
Originally owned by

William Codona, who had previously run a number of travelling cinema Bioscope shows
operating in the Edinburgh area. Before that he had a theatre booth, in which he and his family played the principal roles,
known as the 'Geiggey'.
Photo below of the side of the auditorium courtesy of Norrie Mcnamee.