Arcadia
484, London Road / Canning St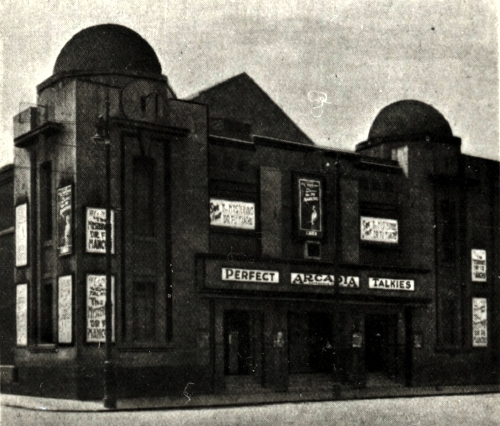 Opened on Hogmanay 1930 by ABC. The architect was WB Inglis, and the building originally sat 1,409. It was sold to Harry Winocour in 1939, then sold to Green's in November 1954. It closed as a cinema in April 1962, and was used as a bingo hall, before being demolished in 1971.
Unless otherwise specified, all photographs and other material copyright (c) 2001 - 2022 Gordon Barr and Gary Painter.
All rights reserved. Permission for use elsewhere normally granted, but
please ask first
!
No attempt is made to infringe any existing copyrights or trademarks. Please
contact the editors
in case of any queries.