Elder Cinema
Rathlin (Reid) Street, Govan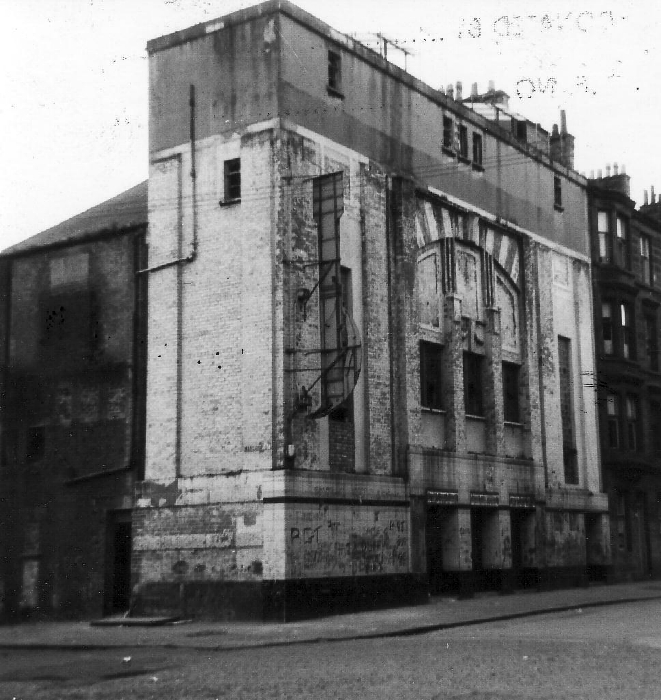 Opened in December 1916 by Caledon Pictures Ltd, and designed by AV Gardner to seat 1,121. The plans included a large glass corner tower feature, though it's unclear if this was ever built, as owing to War-time restrictions, the owners were told they could only put the roof on the building and then to stop work. Work carried on regardless, and the interior was finished - causing a fine of £100 for completing the building without a Licence from the Ministry of Munitions.

Building was extended (and the facade refaced) by Gardner in 1931/2.
Closed in March 1959. Bingo (as the Vogue) from 1967-70. Demolished in June 1976.

Photo courtesy of the Cinema Theatre Association archive.
Another photo, of the side of the building, is available here.

Unless otherwise specified, all photographs and other material copyright (c) 2001 - 2022 Gordon Barr and Gary Painter.
All rights reserved. Permission for use elsewhere normally granted, but
please ask first
!
No attempt is made to infringe any existing copyrights or trademarks. Please
contact the editors
in case of any queries.