Main Page
The Picture House / Gaumont
140 Sauchiehall Street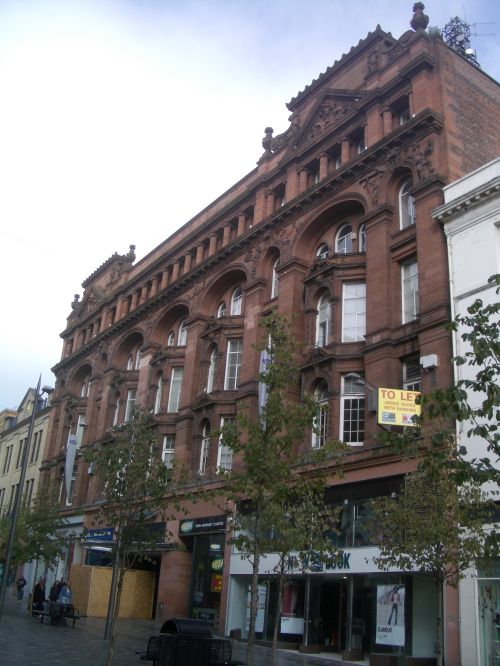 Opened in December 1910, seating around 1,084, in a new auditorium constructed behind the retained facade of a warehouse. The interior was decorated by Guthrie & Wells, the famous Glasgow interior decorators, and incorporated a luxurious 'Palm Court'..

Reconstructed in 1925 to seat 1,600. Renamed Gaumont in 1947, and the interior was modernised in 1960.


Images below courtesy of Frank Watson:
1,2,3 Philips DP70 35/70 Projector With Mole Richardson Arc Lamp
4. Racks for 70mm 5 Channel Stage Speakers
5. On right hand side, surround speakers amplifier with, above, 4 track surround control unit. 2 non-sync turntables in front, on front wall optical sound valve pre-amp for No.2 Projector below Surround channel volume control.
6. Frank Olsen at the 2/8 Wurlitzer.

It closed and was demolished in January 1972, although the facade has been retained once more as part of the Savoy Centre shopping development.

Listed, Grade B



The archive shot below shows patrons queuing for a showing of Spartacus: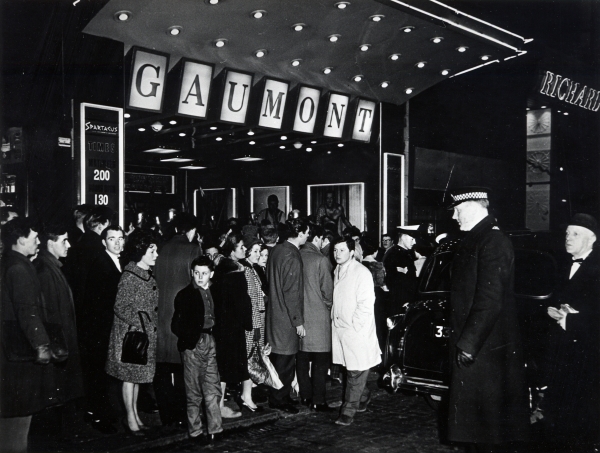 .
Main Page
Unless otherwise specified, all photographs and other material copyright (c) 2001 - 2022 Gordon Barr and Gary Painter.
All rights reserved. Permission for use elsewhere normally granted, but
please ask first
!
No attempt is made to infringe any existing copyrights or trademarks. Please
contact the editors
in case of any queries.