Scott's Electric Theatre
Gray St, Shettleston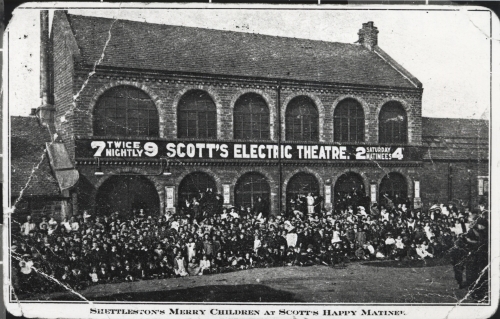 "Shettleston's Merry Children at Scott's Happy Matinee"

Opened in March 1912 by George Urie Scott in an old wire works with seating for 700. Closed and was demolished in 1969.
Unless otherwise specified, all photographs and other material copyright (c) 2001 - 2022 Gordon Barr and Gary Painter.
All rights reserved. Permission for use elsewhere normally granted, but
please ask first
!
No attempt is made to infringe any existing copyrights or trademarks. Please
contact the editors
in case of any queries.