Main Page
UGC / Cineworld City Centre
Renfrew Street / West Nile Street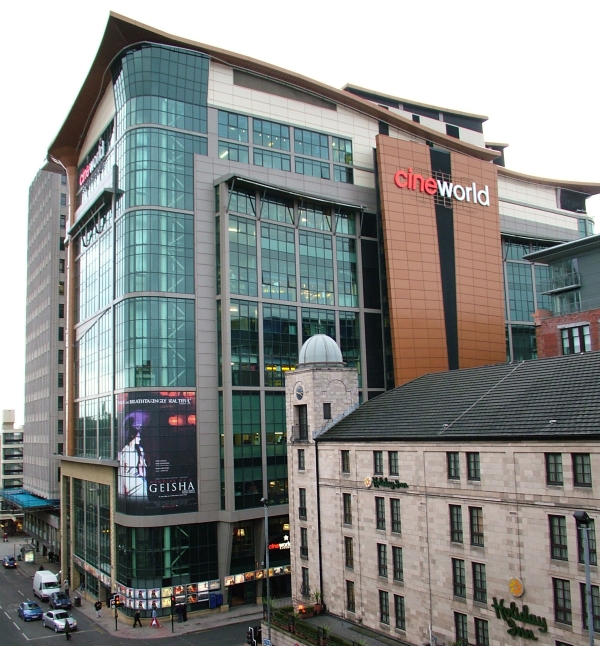 | | | |
| --- | --- | --- |
| Screen Number | No. of Seats | Screen Size (ft) |
| 1 | 170 | 34 |
| 2 | 157 | 31 |
| 3 | 663 | 60 |
| 4 | 193 | 36 |
| 5 | 218 | 35 |
| 6 | 138 | 30 |
| 7 | 434 | 48 |
| 8 | 196 | 34 |
| 9 | 243 | 36 |
| 10 | 181 | 35 |
| 11 | 374 | 42 |
| 12 | 196 | 35 |
| 13 | 243 | 36 |
| 14 | 181 | 35 |
| 15 | 374 | 41 |
| 16 | 84 | 30 |
| 17 | 84 | 30 |
| 18 | 177 | 43 |
Opened on 21 September 2001, the UGC has made a big impact on the Glasgow cinema scene. At over 12 stories high, and with an entry in the Guinness Book of Records as the Worlds Tallest Cinema, the UGC was also the UK's busiest cinema in terms of admissions in 2003.

It seats around 4,300 in total over 18 screens, the largest of which seats 663, the smallest 84. The largest screen is 18.4m x 8.4m (60 feet x 27 feet, 2.2:1 ratio approx.) The screens are all wall to wall and floor to ceiling, with no tabs or masking.

Level 0 - Foyer; Level 1 - Bar; Level 2 - Screens 1 - 3 & 'Party Room'; Level 3 - Screens 4 - 7; Level 4 - Screens 8 -11; Level 5 - Screens 12 - 15; Level 6 - Screen 16 - 18.

UGC was taken over by Cineworld in 2005, and the cinema rebranded at that time.



For earlier pictures of the building as the UGC, click here.



Official Cineworld Website

The UGC was built on the site of another record-breaking cinema,

Green's Playhouse

, which was Europe's largest cinema in terms of number of seats (4,368).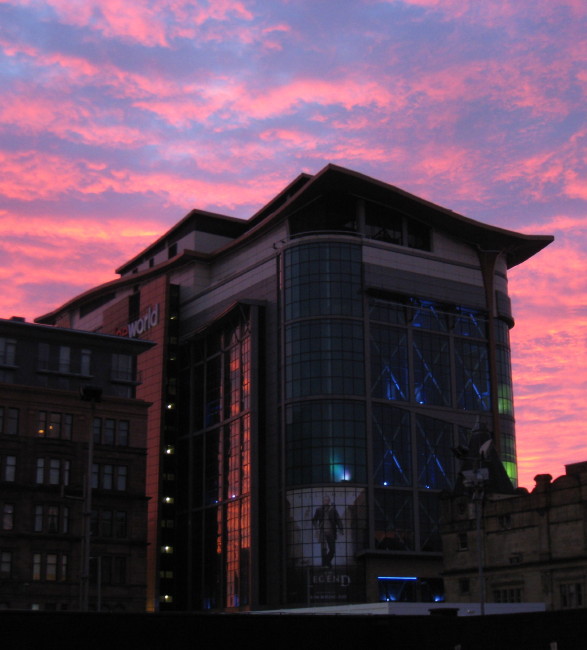 Main Page
Unless otherwise specified, all photographs and other material copyright (c) 2001 - 2022 Gordon Barr and Gary Painter.
All rights reserved. Permission for use elsewhere normally granted, but
please ask first
!
No attempt is made to infringe any existing copyrights or trademarks. Please
contact the editors
in case of any queries.